More Ways to Share
Vectorworks Cloud Services is the only program that can keep your Vectorworks files at your fingertips with three ways you can access your files from your smartphone, tablet, or computer.
Desktop App
Conveniently save your work and collaborate with team members via bi-directional syncing capabilities, and let Cloud Services do the heavy lifting in the background with Cloud computing.
|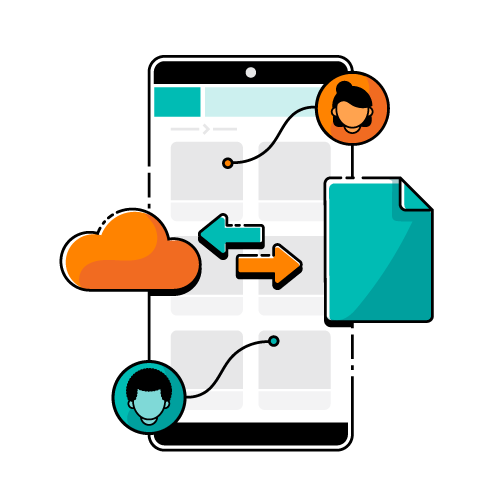 Mobile App
With Vectorworks Nomad, you'll be able to access your designs from your mobile devices. You can view and markup PDFs, convert photos to 3D models, and measure spaces in AR.
|
Web Portal
Browse and share your project files with collaborators as well as create and access Cloud presentations that will give your clients an interactive experience of your project.
|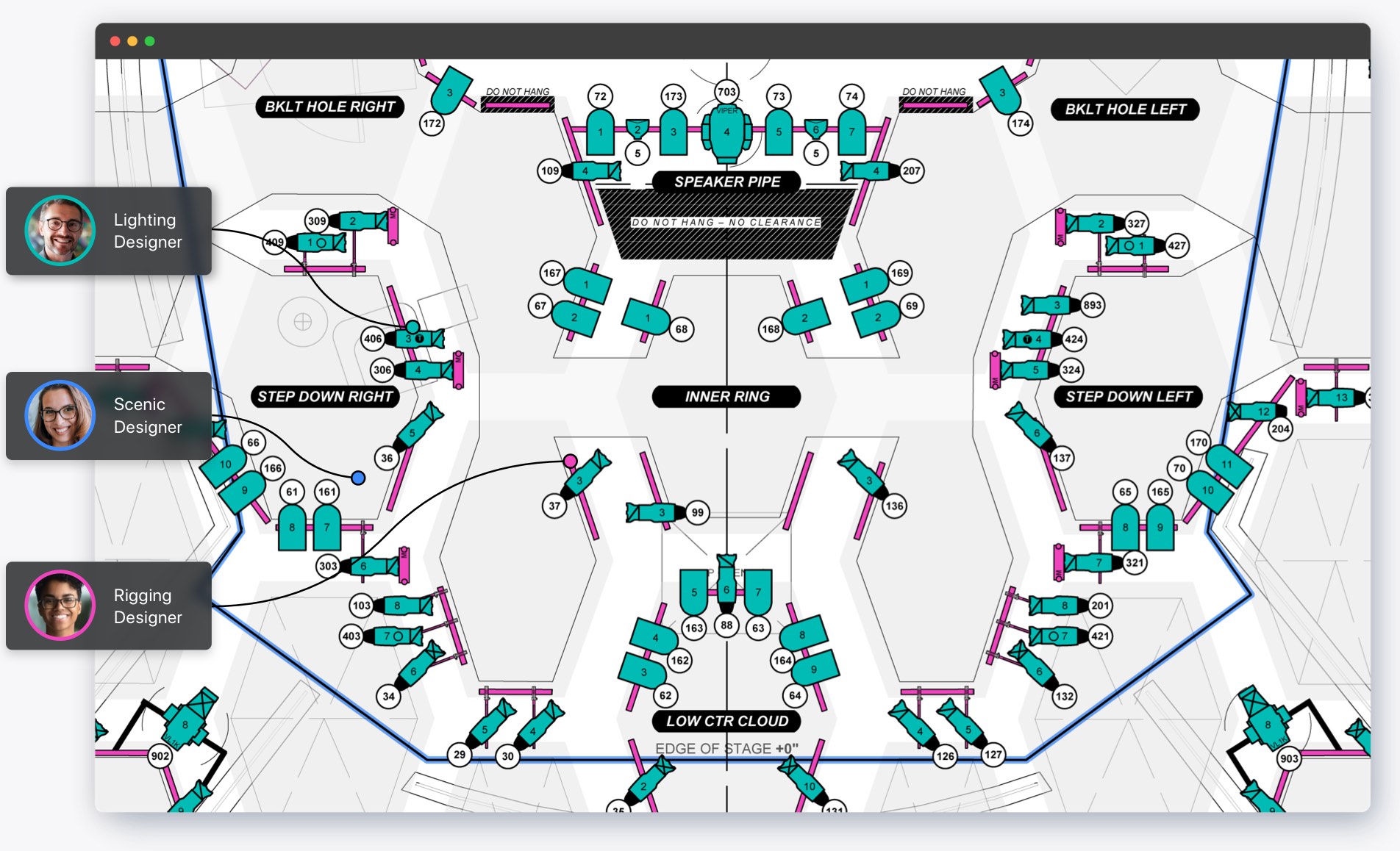 KISS End of the Road Tour | Courtesy of SRae Productions and Steve Jennings
Collaborate with Anyone
With Vectorworks Cloud Services and Project Sharing capabilities, users can share folders and PDFs, interactive 3D models, panoramic images, and more with clients or collaborators. And teammates can collaborate in real time while working together in a single file. Know collaborators who don't use Vectorworks? No problem, they can still access Cloud Services via a free Vectorworks account or a Nomad guest account.
PALÄON | COURTESY OF HOLZER KOBLER ARCHITEKTUREN AND LMCAD STUDIO
Let Us Do the Heavy Lifting
With Cloud Computing, you can shift your resource-heavy hardware processing like rendering viewports, panoramic images, and animated movies to the cloud so you can keep your creativity flowing. Use photogrammetry technology to create 3D models from photos and measuring in AR to easily capture existing conditions without expensive equipment.
Create Showstopping Presentations
Provide an immersive and engaging experience for your clients with AR viewing options for 3D models and VR viewing options for panoramic images. Truly wow your customers with stunning video presentations and virtual walkthroughs on the Cloud Services web portal.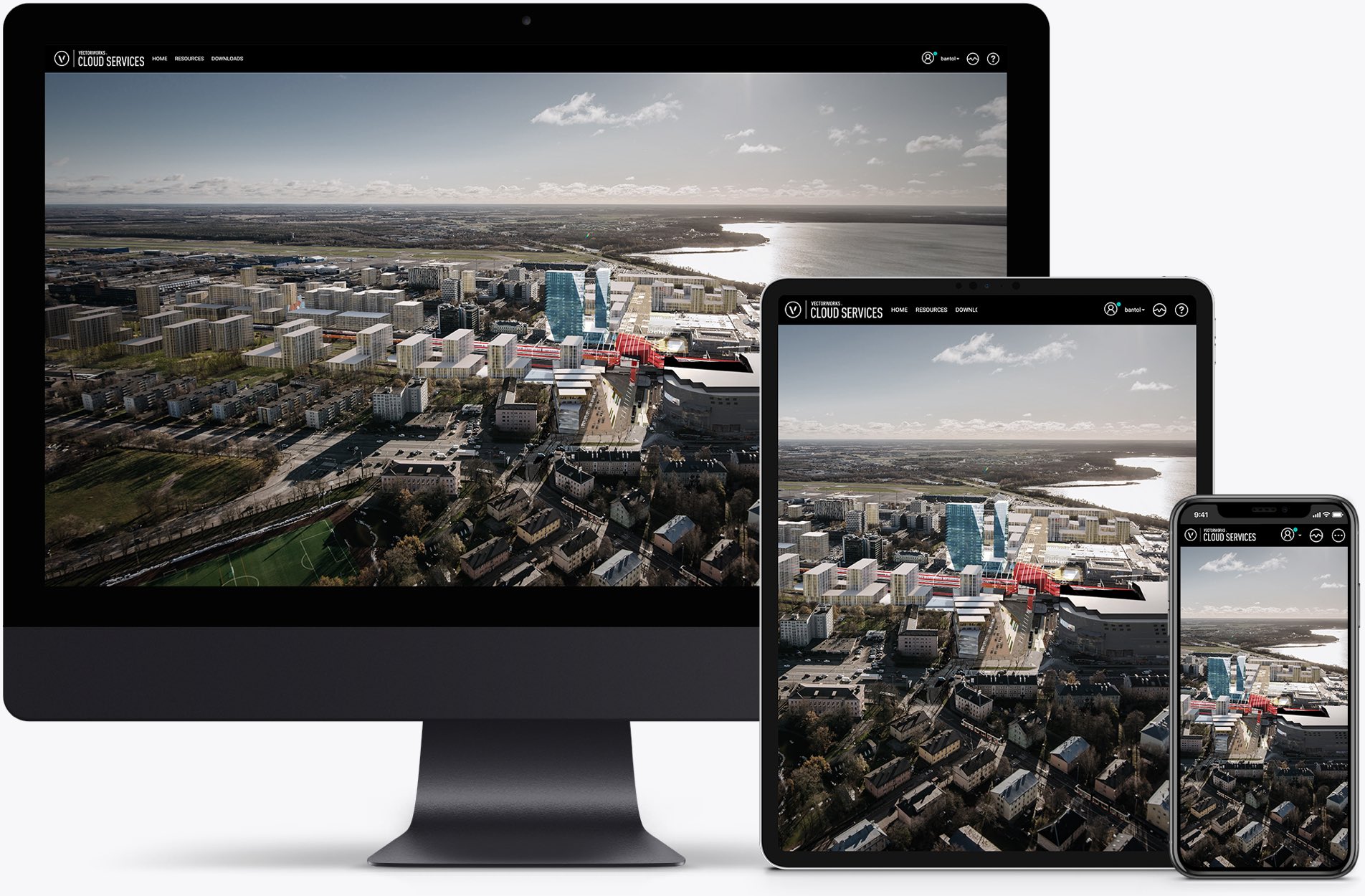 ÜLEMISTE RAIL BALTIC TERMINAL | COURTESY OF 3+1 ARCHITECT
Stay Connected Anywhere
Whether you're on the go with Vectorworks Nomad or working from the office with the Cloud Services desktop app, syncronize and store your documents on the cloud to access your designs from any web-enabled device.